Image
Protect Your Home from Termites
Family-Owned Pest Control
Termite Control in Asheville
Termites cause around $5 billion in damages to homes across the United States every year, making them the most expensive pest you can run into. If you suspect you have a termite infestation, it's important to call the experts at Gibson Pest Control as soon as possible. The sooner we start treatment, the sooner we can protect your home!
When you partner with us for termite control, we will:
Inspect your home to look for signs of termite activity.

Create a custom treatment plan based on your property's needs.

Use a combination of Termidor liquid treatments and the Trelona baiting system.

Eliminate the entire colony to prevent further damage from happening.

Give you our termite warranty which includes yearly renewal options.
Termite Warranties for Your Peace of Mind
When it comes to termite control, you need protection you can really trust. You need Gibson Pest Control! Not only do we use the best termite treatment methods on the market, but we also offer termite warranties. These ensure you're covered if termites ever come back. They're also renewable, so you can make sure your home is protected year after year.
Signs of a Termite Infestation
It's tough to determine whether or not you have a termite infestation, especially because these pests are excellent at staying out of sight. They often hide deep inside your home or inside a series of mud tubes, so you can have a full-blown infestation without ever seeing an actual insect. That's why it's important to schedule a termite inspection as soon as you suspect there's a problem!
Our exterminators will scour your home for signs of termite damage, including:
Mud tubes:

Some termite species create mud tubes to safely travel from the ground into your home. They're often made on the foundation or other exterior walls.

Bubbling paint:

Termites need to stay moist to survive, so an infestation introduces a lot of moisture in your home. This can cause bubbling or peeling paint.

Hollow wood:

As they eat through timber, termites leave the outside intact, making it look undamaged. But if you knock on it, it'll sound hollow.

Sagging floors:

Termite activity leads to structural damage, which can cause buckling or sagging floors.

Piles of small wings:

Termite swarmers lose their wings after they find a new spot for their colony. If they land around your home, you'll find wings around windows or doors.
Trust the Gibson Family
At Gibson Pest Control, we're a family! Our business has been family-owned and operated for three generations. That gives us a personal touch that you won't find anywhere else. Our team will always go above and beyond with every treatment to ensure your loved ones are safe. There's no option for termite treatment that's more reliable than ours.
Image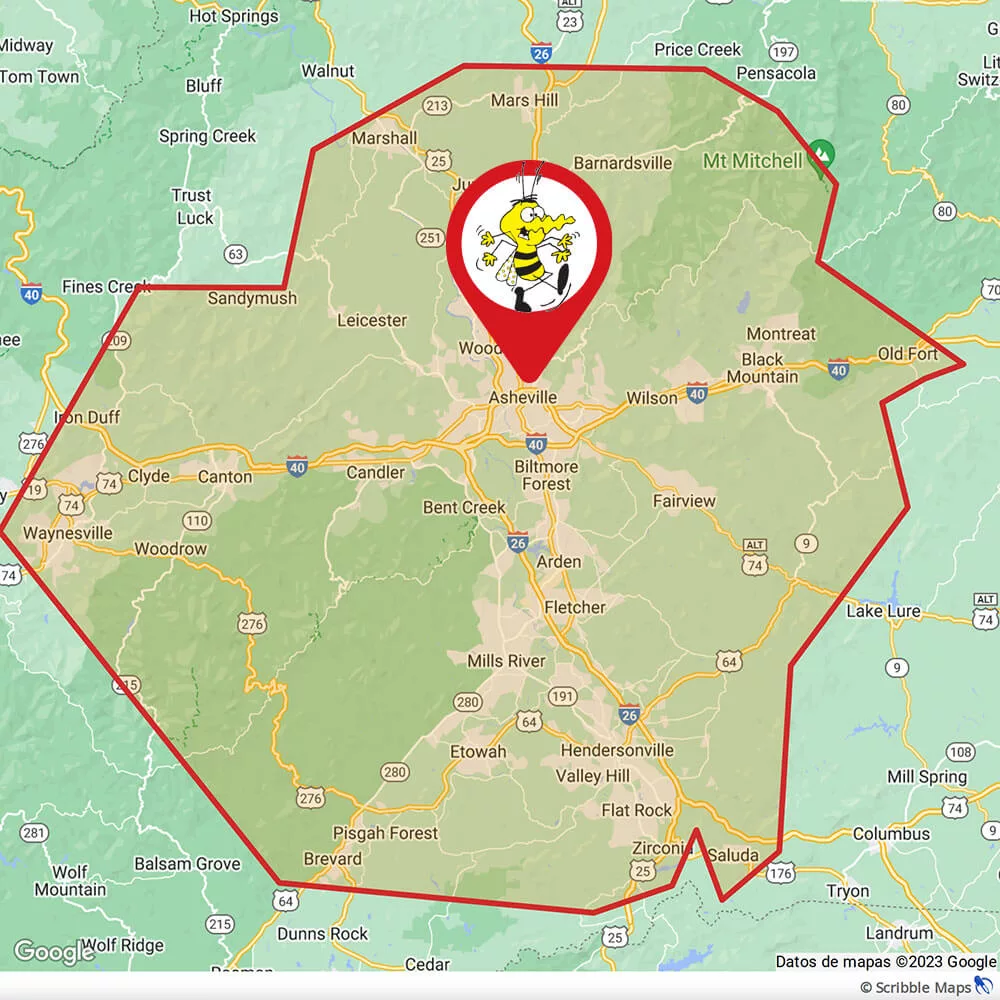 Areas We Service in NC
There's no better option for pest control than a locally-owned and operated company. At Gibson Pest Control, you'll always get top-notch service with the personal touch we're known for. Our service area includes: