Image
Looking For An Exterminator in Black Mountain?
Black Mountain, NC Pest Control
Black Mountain, North Carolina, is known for its spectacular views of the Blue Ridge Mountains and its friendliness to visitors. It was voted as America's prettiest small town for vacations by TripAdvisor in 2016. Its proximity to Asheville is an added bonus. However, hidden in this idyllic landscape are unwanted pests that cause property damage, spread disease and make people and pets uncomfortable.
Although many insects are important in a balanced ecological setting, when they invade homes and businesses, they become a nuisance and must be controlled. Ants, cockroaches, termites, fleas, and bed bugs are common in the Black Mountain area. Outdoor pests include several types of beetles, including the kudzu bug. In addition, rodents and wildlife often try to make Black Mountain homes and businesses their nesting place.
Termites, carpenter ants, and other wood-destroying insects can cause extensive property damage before you know they are present. The Formosan termite is common in the Black Mountain area. Eradicating this insect from your property takes the know-how of a professional pest control service.
Image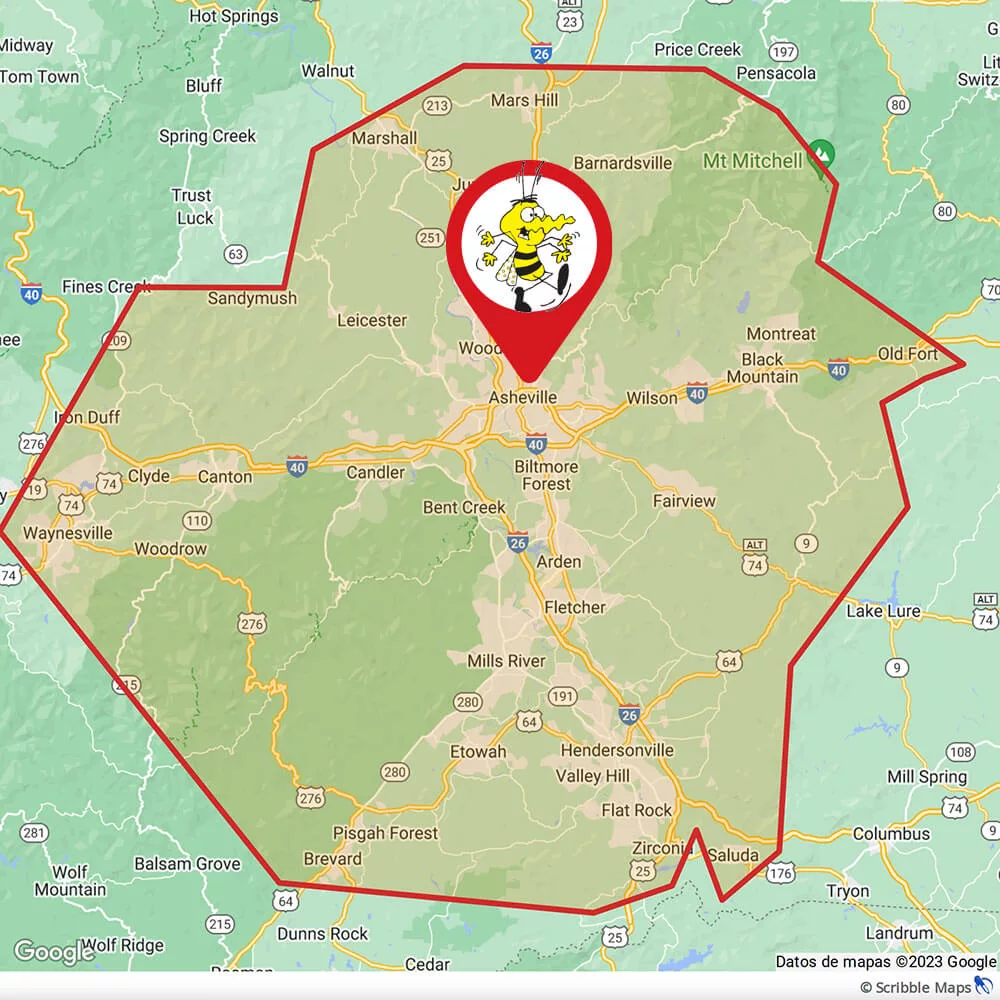 Residential Pest Control
Several pests, including cockroaches, flies, mosquitoes and rodents, are hazardous in a living environment. Cockroaches feed on sewage, garbage and other unsavory substances that cause disease in humans and animals. These contaminants are spread to food and surfaces within your home. In addition, insect parts and droppings are known asthma and allergy triggers. Eliminating insects and wildlife that spread disease from your living space keeps you and your loved ones safe.
Commercial Pest Control
Keeping pests out of your commercial premises is a must for good business. Pests seen by employees or customers affect your reputation as a clean establishment. In addition, many pests damage products and building structures as well as spread disease. You cannot afford to have a pest problem.
Integrated pest management combines common sense with state-of-the-art pest control methods. A trained technician identifies places pests can enter and thrive in your establishment. Pest control professionals recommend ways to close points of entry, remove sources of food and water and reduce nesting places. Baits, topical treatments and other techniques are used to eradicate pests. Regular treatments may be required to prevent re-infestation.
Gibson Pest Control treats the following pests in both residential and commercial establishments in the Black Mountain area:
Ants
Bedbugs
Crickets
Cockroaches
Fleas
Flies
Rodents
Silverfish
Spiders
Stinging insects
Stink bugs
Termites
Gibson Pest Control has the expertise to identify the pests causing the problem, eradicate them from the premises and provide tips and service to prevent re-infestation. We use environmentally friendly techniques and products to get rid of unwanted critters and keep them away. Our licensed professionals provide free estimates for pest eradication in your home or business. Contact Gibson Pest Control to schedule a visit.