Image
Looking For An Exterminator in Fairview?
Fairview, NC Pest Control
Fairview is situated in an ideal area surrounded by the Blue Ridge Mountains of North Carolina. Due to its scenic beauty, numerous movies have been filmed in the town of Fairview. With Asheville right around the corner from Fairview, the town has access to numerous cultural centers. Whether residents or visitors choose to visit the Asheville Art Museum or the unusual Asheville Pinball Museum, the area is a perfect spot for family outings. Nature lovers are sure to appreciate looking at elk, bears, and amusing otters. Plus, bird watchers enjoy viewing bald eagles and great blue herons.
Unfortunately, ants, cockroaches, spiders, and termites also live in the beautiful city of Fairview. A bite from a poisonous southern black widow or brown recluse spider may cause a person to experience severe stomach pains and nausea. Termites can cause severe damage to homes and office complexes. People who live and work in Fairview need to ensure that their homes and businesses are safe from these unwanted intruders.
Image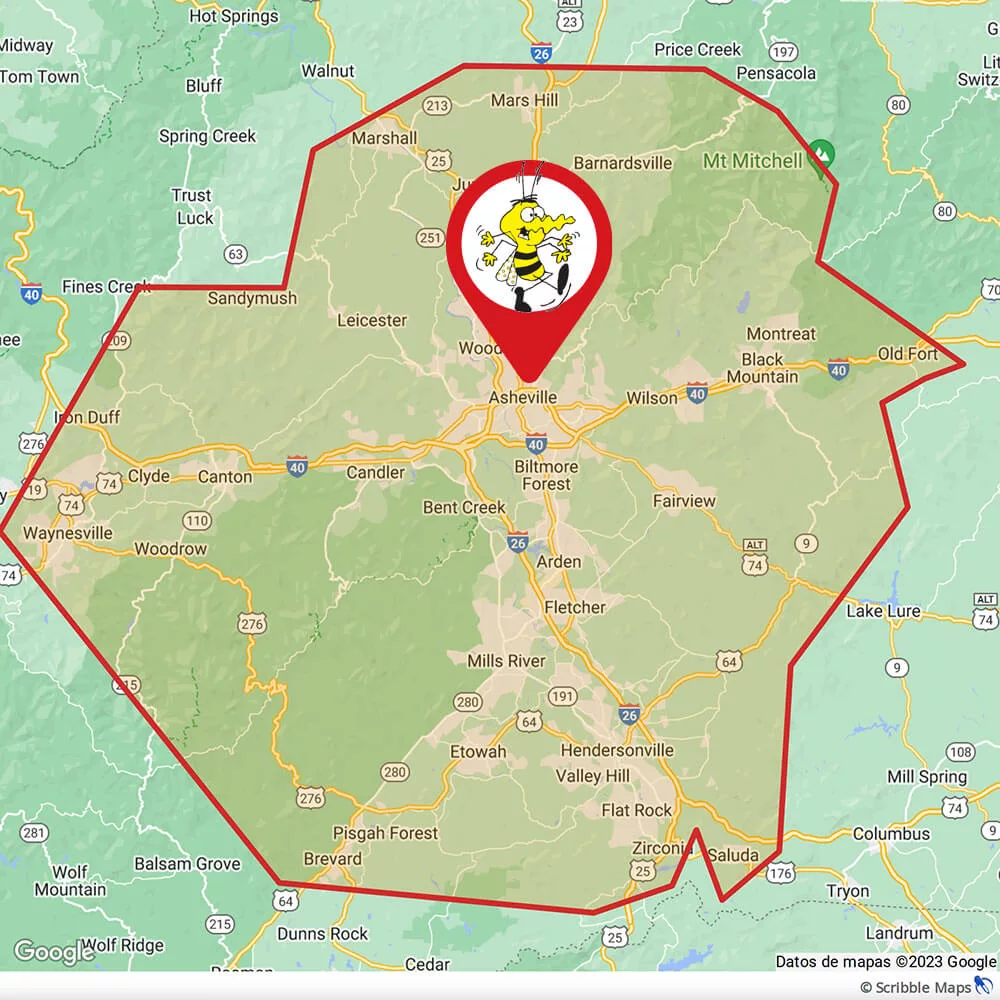 Residential Pest Control
Controlling an invasion of pests is easier for homeowners when they work with a professional exterminating company. Insects and spiders (arachnids) love to hide in drawers, cupboards, under stoves, and beneath kitchen and bathroom sinks. Any place offering a dark or moist environment appeals to pests. Using care and precision to ensure that people and pets are safe from pesticides, exterminators apply necessary remedies without causing issues. Whether the technician uses a granular product, liquid spray, or baits to catch mice and rats, the residence once again becomes a welcome home filled with a pleasant atmosphere.
Commercial Pest Control
Commercial buildings harboring pests pose dangers to employees and clients. No one wants to eat in a restaurant and see a rat running under the table. People who are looking for a good lawyer do not want to witness a group of ants marching across an attorney's desk. Commercial pest control services provide business owners with peace of mind. Plus, professionals have better chances of gaining new clients. Using the most modern and safe pest control solutions, business establishments take on new auras once they are free from pests. A business owner can receive a written estimate from a trained technician.
At Gibson Pest Control, homeowners and business owners receive the following services:
Ant Control
Cockroach Control
Spider Control
Termite Control
EcoSmart Technologies
Contact Gibson Pest Control to solve all problems regarding unpleasant pests. Call today to receive a free service quote.