Image

Say Goodbye to Mosquitoes This Summer
Family-Owned Pest Control
Mosquito Control in Asheville
Store-bought bug sprays and citronella candles might help repel mosquitoes, but they don't actually protect your yard. Our mosquito control is different! We target pests at their source to give you relief that lasts all season long. You won't have to worry about irritating bites or swatting bugs as soon as you step outside—we take care of all of that for you with safe, effective mosquito treatments.
When you partner with us, our mosquito exterminators will:
Inspect your property to find mosquito breeding areas and hiding spots.

Install In2Care Mosquito stations around your property.

Mist your yard bi-monthly to create a protective barrier around your space.

Schedule recurring treatments from April until November.

Back our services with a satisfaction guarantee.
How In2Care Mosquito Control Works
One of our treatment options is In2Care stations, which target mosquitoes that are ready to lay their eggs. Insects are attracted to the station, which contains two active ingredients; one starts to target the adult mosquito right away while the other stops the larva from maturing. This eliminates your current infestation while offering lasting protection!
Protect Your Loved Ones from Mosquitoes
We're serious about mosquito control! Not only are these pests annoying, but they also put your loved ones at risk for serious illnesses like malaria, dengue, and West Nile virus. While your chances of getting a mosquito-related disease are small, it's best to protect your yard and loved ones as much as possible. Our treatments will stop itchy bites, protect your family, and make it easy to enjoy your time outside.
Flea and Tick Control in Asheville
If you've ever gone hiking, have any pets, or just love spending time outside, then you've definitely run into fleas and ticks before. These pests are small, but that doesn't mean they're harmless. Fleas and ticks carry Lyme disease, ehrlichiosis, typhus, and countless other diseases. They can also cause skin problems, for both humans and your furry friends. Make sure your property is protected with our flea and tick control!
Our tick and flea control services include:
A careful inspection to learn more about your property's unique needs.

Instructions for how to prep your home before our visit so you get the best results.

Exterior treatments to eliminate pests and keep your yard protected.

Interior crack and crevice treatments to target infestations that made it inside.

A follow-up inspection within 14 days to ensure our experts got the job done right.
Trust the Gibson Guarantee
Our customers are our top priority, which is why we offer a satisfaction guarantee on all our treatments. If your mosquito, flea, or tick problem continues after we're done or you're unhappy for any reason, let us know and we'll happily re-treat for free. That's just one of the perks you get when you work with our family-owned pest control company!
Image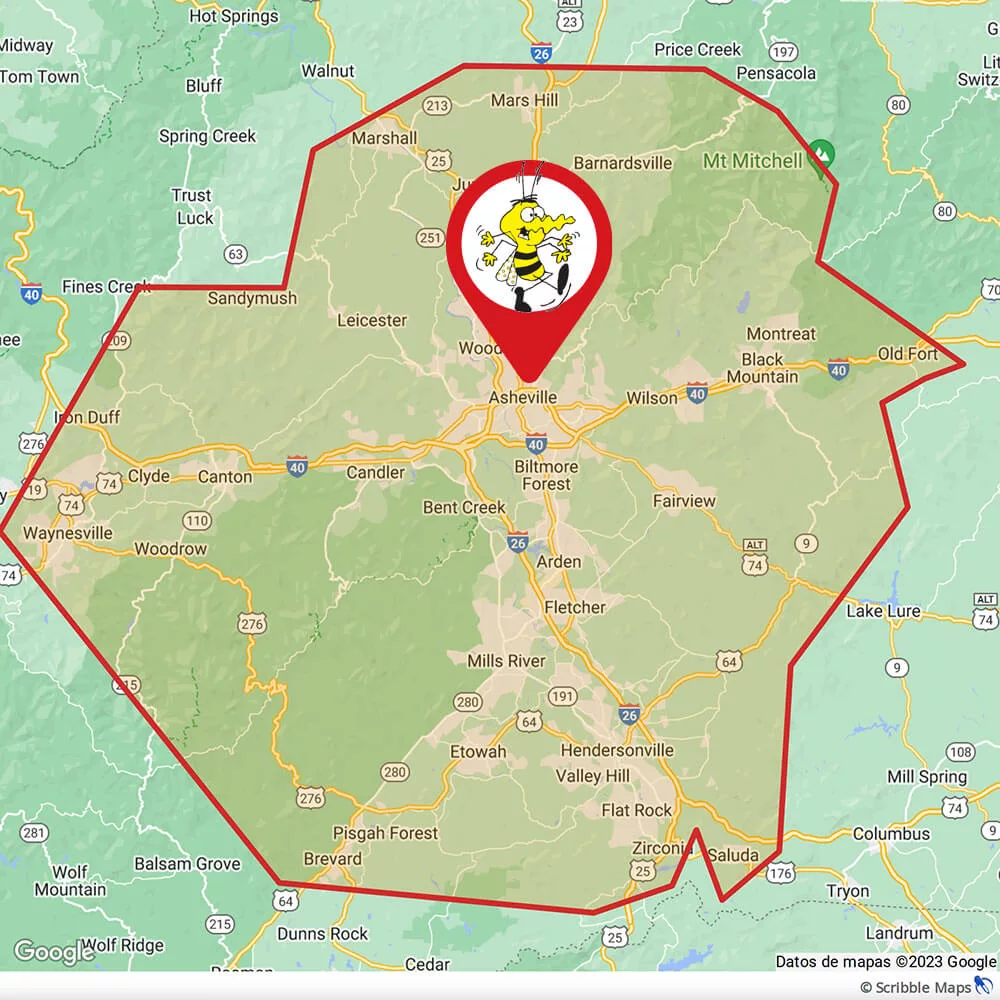 Areas We Service in NC
There's no better option for pest control than a locally-owned and operated company. At Gibson Pest Control, you'll always get top-notch service with the personal touch we're known for. Our service area includes: