Image
Guaranteed Pest Control Services in Hendersonville
Pest Control in Hendersonville
If you have silverfish in the bathroom or ants in the kitchen, you definitely aren't alone! An estimated 76% of homeowners have a pest problem every year. Trust Gibson Pest Control for an easy way to protect your home. We offer comprehensive pest control services in Hendersonville that will protect your property from top to bottom, guaranteed.
Our exterminators treat a variety of pests, such as:
Ants

Spiders

Centipedes

Millipedes

Roaches

Silverfish

Stinging insects

Fleas

Ticks

And more!
Image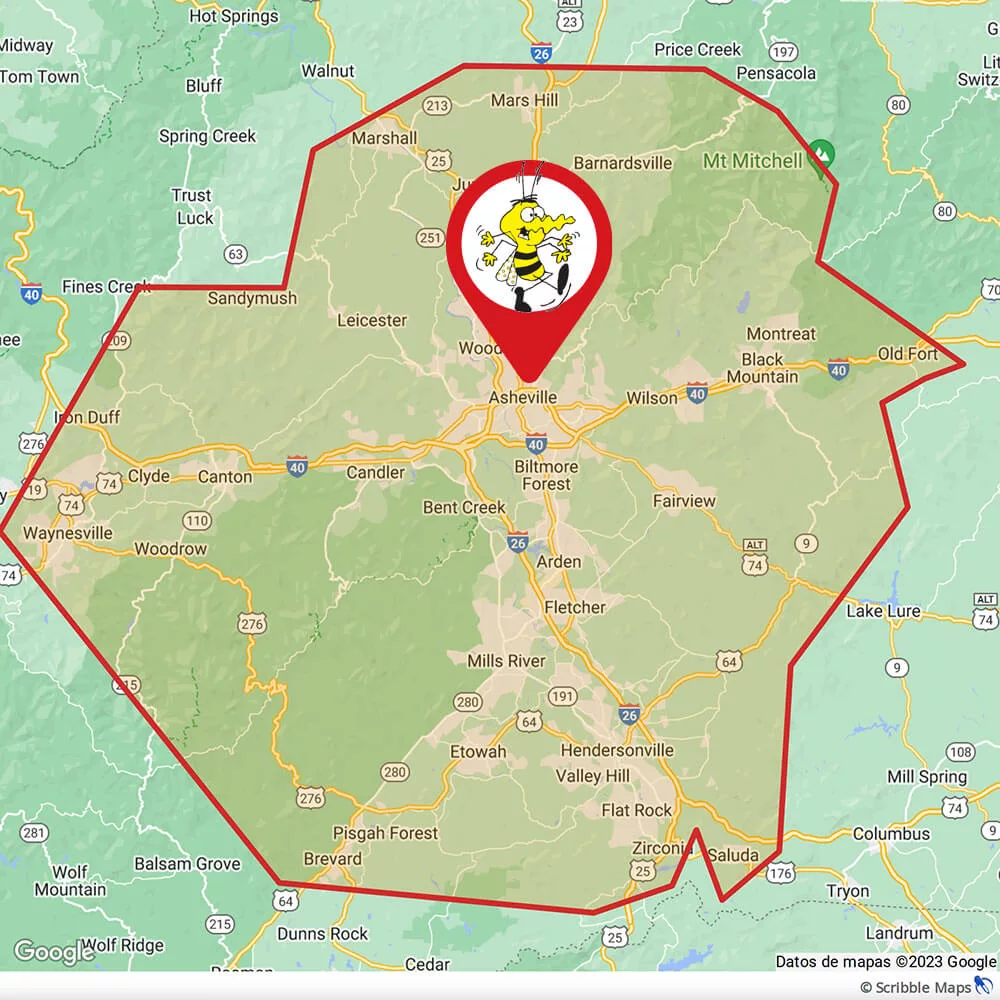 Guaranteed Relief from Pests
We're homeowners just like you, so we have firsthand experience with all kinds of annoying pests. We also know exactly how to eliminate them! Our exterminators are the best in the business, and use products that are both effective and safe for your family. You'll see the results you want in no time—we guarantee it! If your pest problem persists, let us know and we'll re-treat for free. With Gibson Pest Control, it's just that easy.
When you partner with us for pest control, we will:
Inspect your home to learn more about your unique needs.

Create a custom treatment plan based on our findings.

Eliminate existing pests with crack and crevice treatments.

Treat around downspouts, eaves, and windows to make a protective barrier.

Remove empty wasp nests and spiderwebs from your home's exterior.
Termite Control in Hendersonville
Termites easily eat through your home's structural supports, making it unsafe and costing you hundreds to repair. These insects might be a homeowner's worst nightmare, but you don't have to face them alone. We offer termite treatment in Hendersonville that uses tried and true termite control solutions, so you know it really works. If that's not enough, we also offer renewable termite warranties!
Our termite exterminators will:
Scour your home for signs of termite damage.

Tailor our treatment plan to fit your property's specific needs.

Use Termidor and Trelona bait stations to eliminate the existing colony.

Protect your home from future infestations, saving you money.

Back our services with an annual warranty.
Mosquito Control in Hendersonville
With Gibson Pest Control, it's possible to actually enjoy your summer instead of spending it swatting mosquitoes. Unlike store-bought sprays that only repel insects, our mosquito control in Hendersonville actually helps eliminate them. We target adult mosquitoes as well as their larvae to ensure your backyard is protected for the long haul.
When you partner with us for mosquito control, we will:
Search for pools of standing water and potential mosquito hiding spots.

Install In2Care stations which are non-toxic to people and animals.

Create a protective barrier with misting treatments.

Schedule recurring visits from April to November.
Rodent Control in Hendersonville
Rats and mice make you feel uncomfortable in your own home, not to mention they also put you in danger. Rodents can carry dozens of diseases like leptospirosis and Hantavirus. They can also chew on wires, insulation, and gas lines, which increases your risk of a fire. Rather than tackling an infestation on your own, choose our rodent control in Hendersonville. We take the time to understand your property's unique needs to give you great service every time.
Our rodent control includes:
An inspection to look for entry points, nests, and other signs of activity.

Tamper-proof bait stations around the perimeter of your home.

Glue traps in the basement or crawl space.

Exclusion repairs to seal off small entrances and stop future infestations.

Guaranteed results for your peace of mind.
Bed Bug Control in Hendersonville
Bed bugs can sneak their way into any home, no matter how neat it is. Once they're inside, they can hide almost anywhere. This includes in rugs, under bedding, and even behind outlet covers. As time goes on, the infestation will only get worse, which is why it's important to seek professional bed bug control in Hendersonville as soon as possible. Our services get the job done right the first time, guaranteed!
When you choose our bed bug control, you'll receive:
A thorough inspection to check each room.

Instructions for prepping your home before treatment.

A combination of liquid and fog treatments.

Crack and crevice treatments for furniture.

A 14-day follow-up to ensure bed bugs are gone.
Local Pest Experts Since 1979
We've been providing pest control in Hendersonville since 1979, and we wouldn't have it any other way! We love our community and we're thankful for the opportunity to help our neighbors every day. To make sure we give you the best service possible, our team stays on top of all the latest industry innovations and we're a part of the NC Pest Management Association. When you work with Gibson, you're working with local experts with 44 years of experience.