Image
Looking For An Exterminator in Waynesville?
Waynesville, NC Pest Control
With its proximity to the Great Smoky Mountains National Park and hundreds of square miles of pristine wilderness, Waynesville, NC, has its fair share of pests. The forests and mountains make fine homes for termites, ants, bees, and other pests, but they have a knack for getting into places where they're not wanted. If your Waynesville, NC, home or business has been taken under siege by pests, taking matters into your own hands just isn't practical. If you want the pests not only gone but gone for good, it pays to bring in the experts. In Western NC, you can't beat Gibson Pest Control.
Residential Pest Control Services
Gibson Pest Control offers a comprehensive array of pest control services for residential customers in Waynesville and throughout Western North Carolina. We rely on EPA-approved products that keep you and your family safe while effectively eradicating pests like roaches, ants, and rodents. Choose from a variety of convenient pest control products, including quarterly pest control treatments, 24-Plus pest control, one-time pest control, and ECOSmart pest control products which consist of botanical pesticides that are especially eco-friendly.
Image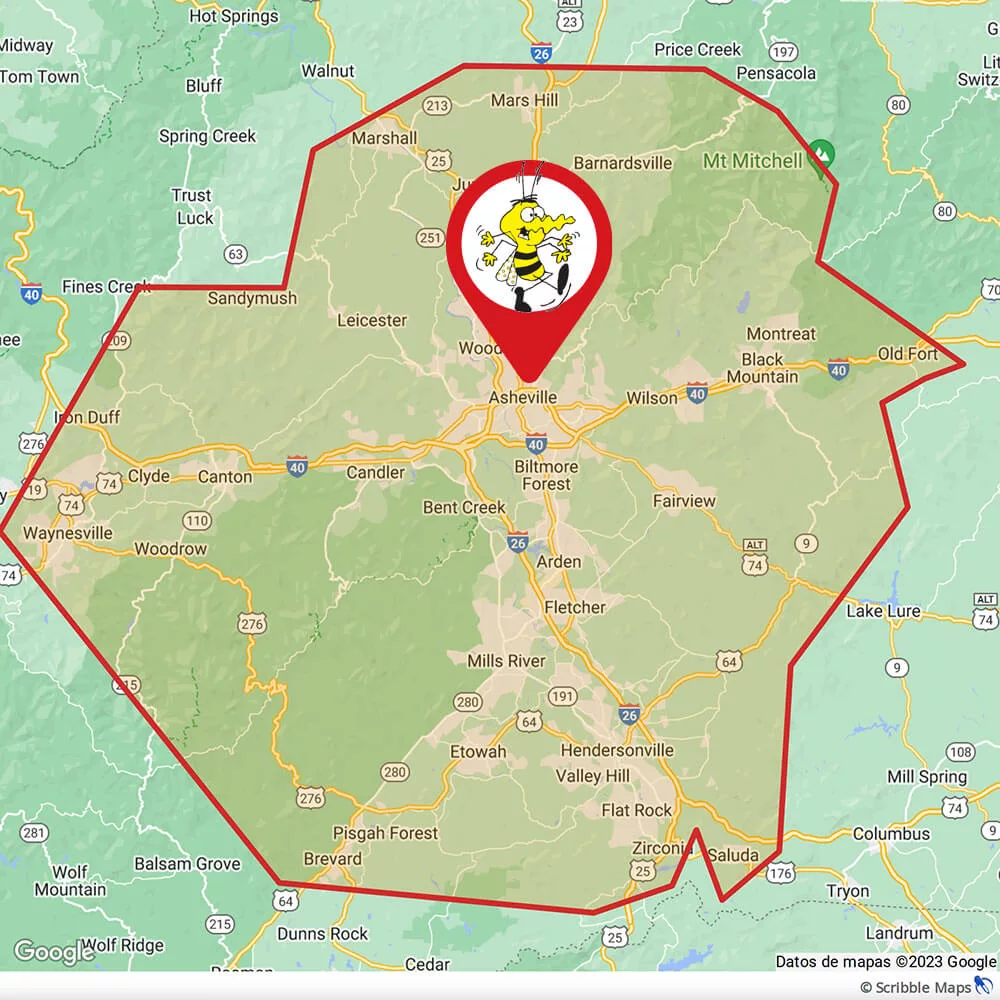 Waynesville Commercial Pest Control Services
When pests make themselves at home at your place of business, it's natural to want them handled promptly. After all, customers expect a clean, safe, and pleasant environment. Running into a mouse, roach or other pest flies in the face of that. Furthermore, pests like termites can cause actual damage to the premises, costing you money and affecting your bottom line. Gibson Pest Control's commercial pest control services have you covered for both the eradication and prevention of pests.
Termite Control Services
Termites are an especially big nuisance here in Western North Carolina thanks to all of the woodlands in the area and the moisture in the air and ground. Gibson Pest Control offers an array of effective termite control options, ensuring that we have the right solution for any given situation. We employ conventional solutions like complete barrier systems that surround the home as well as termite baiting stations, pre-construction termite treatments, and more. We rely on environmentally friendly but effective techniques that give you the peace of mind that you need.
Ant Control in Waynesville
At Gibson Pest Control, we understand the frustration of dealing with common household ants in Waynesville.  As a locally owned company, we have the expertise to handle any type of ant infestation you may be facing. When you choose us, we will start with a professional inspection, to identify the specific types of ants in your home and develop a targeted treatment plan unique to your space. Our team will then use advanced bait and industry-leading tools to provide thorough and effective ant control.  Whether you're dealing with odorous house ants, fire ants, or carpenter ants, we have the solution. Contact us today to get guaranteed ant control in Waynesville.
Why Gibson Pest Control?
Gibson Pest Control is the name to trust for pest control services in and around Waynesville, NC. Our family-owned and operated company has been in business for 44 years. During that time, we've earned a reputation for providing dependable, affordable, and effective pest control services to residential and commercial customers around the area. Fully licensed and insured, we offer free inspections and free estimates, so there is no obligation when inquiring about our services. In addition to the pest control services highlighted above, our company offers moisture control services like vapor barriers and automatic foundation ventilation systems, odor control services, and more.
Call Today
While do-it-yourself pest control products are available, they pale in comparison to the results that you'll get with professional pest control services. With help from Gibson Pest Control, you can rest assured that pests like termites are not only eradicated initially but that they are deterred from returning. Our company employs experienced, highly trained pest control technicians who are adept at uncovering the root of even the most pernicious pest control problems. Give us a call today to schedule your free inspection!