Image

Get The Best Pest Control Services in NC
Family-Owned Pest Control
Pest Control in Western NC
If you've ever tried to get rid of pests on your own, you know how tough it can be. They like to make their homes in the hard-to-reach spots of your home, like under appliances or behind drywall. Luckily, you have the experts at Gibson Pest Control on your side. We have the tools and experience needed to handle any infestation, no matter how intimidating it may seem.
We'll protect your home and business from:
Ants

Spiders

Centipedes

Millipedes

Roaches

Silverfish

Stinging insects

Fleas

Ticks

And more!
Expert Pest Solutions to Protect Your Family
We're proud to be a family-owned pest control company, and we couldn't imagine things any other way! We know how important your loved ones are, which is why we'll always go the extra mile to keep them safe. We start each visit with a thorough inspection to determine what pests are present, where they're hiding, and what's attracting them. We provide both interior and exterior treatments where needed to make sure your home is pest-free. We'll also listen to your concerns to ensure we have the complete picture before starting treatment.
When you partner with us for pest control in Western NC, we will:
Create a custom treatment plan based on our findings and your property's needs.

Perform crack and crevice treatments inside to eliminate existing pests.

Target potential entry points like downspouts, eaves, and around windows.

Remove spiderwebs and empty wasp nests from your home's exterior.

Schedule recurring treatments to keep you protected year-round.
Get Started with a Free Quote
Sometimes it can feel overwhelming to know where to start, so we've made things as easy as possible. We offer free quotes on our pest control services to kick things off, and to ensure you know exactly what to expect. If you have any other concerns, don't hesitate to contact us. We'd love to hear from you!
Pest Experts Since 1979
When we say we know pests, we mean it! Our team goes through rigorous in-field training before they're ready to start working on their own. But we don't stop there! We're also part of the NC Pest Management Association and complete ongoing training to keep our technicians informed on the latest products and treatment methods. Our staff is also encouraged to complete the NC Certified Applicator program to continue to further their knowledge.
The Gibson Guarantee
The only thing worse than having pests is thinking that you finally got rid of them, only for the infestation to come back worse than before. With Gibson Pest Control, you don't have to worry about this happening. We work hard to get the job done right the first time, but we also offer a satisfaction guarantee. That includes free re-treatments if pests persist after our visit. Get a pest free home the Gibson way today!
Image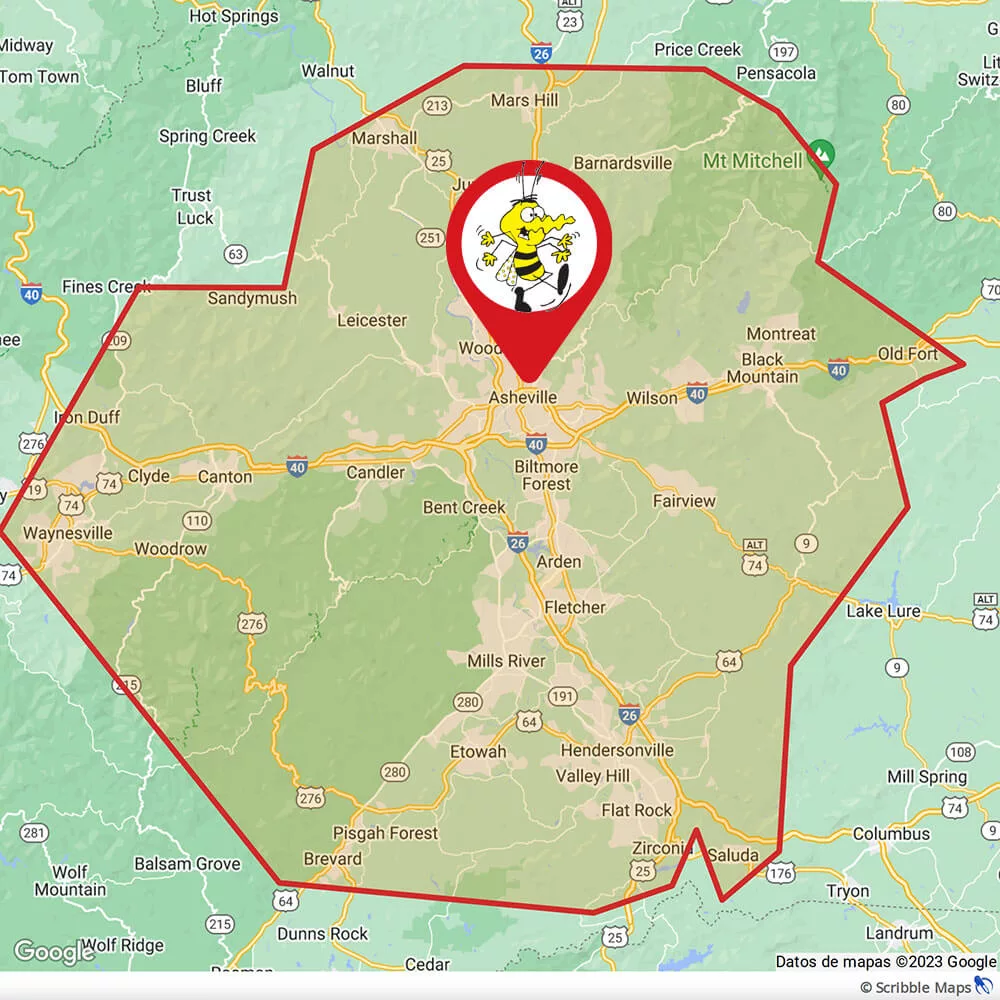 Areas We Service in NC
There's no better option for pest control than a locally-owned and operated company. At Gibson Pest Control, you'll always get top-notch service with the personal touch we're known for. Our service area includes: