Image
Looking For An Exterminator in Brevard?
Brevard, NC Pest Control
Brevard, NC, is a sanctuary for the white squirrel, and it's also a wonderful place for people to live, work and play. Brevard has a lively arts scene, and it offers exceptional access to state and national forests that are brimming with opportunities for outdoor fun. This Western North Carolina city attracts tourists as well as retirees and families in search of a relaxed lifestyle. However, residents and business owners in Brevard can find pests getting in the way of their enjoyment of the otherwise excellent quality of life.
Residential Pest Control
Household pests are annoying and disruptive, and they're also capable of causing serious problems. They can contaminate food, trigger allergies and destroy your property. Gibson Pest Control has the skills and experience to remove household pests and prevent them from coming back again.
Image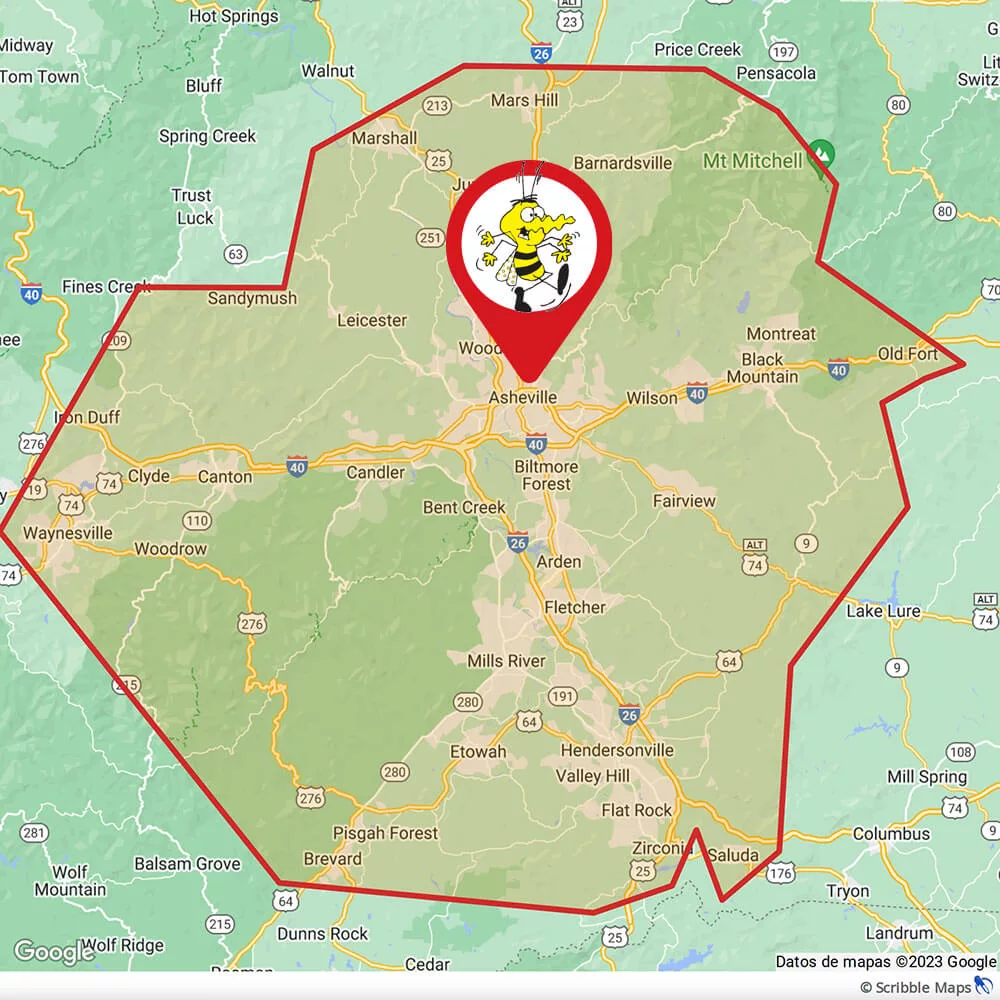 Commercial Pest Control
A pest problem in a business facility can create significant quality issues and hurt your bottom line. Pests can damage packing materials, contaminate products and put your company's reputation at risk. Our pest control team is highly skilled at complying with codes and standards, and we customize our pest management plans to meet the unique needs of each client.
Gibson Pest Control has been proudly serving Brevard, NC, and the surrounding areas since 1979. Our team of professionals has 44 years of combined experience in resolving the following types of infestations:
Ants: These tiny pests can get into homes through the smallest of cracks, and once they're inside, they multiply quickly. It's essential to identify the ants correctly and remove their points of entry and food and water sources to eradicate an ant infestation successfully.
Spiders: Brevard is home to a variety of spiders, including poisonous ones, like the black widow. If you're tired of trying to fight off an abundance of spiders inside your home or on your property, call us for our expert spider control services.
Termites: These wood-eating insects are notoriously efficient at going undetected while inflicting expensive and substantial damage to the homes or businesses where they dwell. Contact us for fast and effective termite control.
Rodents: Mice or rats are destructive, and they can carry diseases that are transmissible to humans. They reproduce quickly; two mice or just one pregnant mouse can grow into a large colony in a very short time. We have a variety of rodent control methods that we tailor to each situation and customer.
Gibson Pest Control is also experienced at eliminating stinging insects, bed bugs, and just about any other pest you'll find in North Carolina. Whether you need a one-time treatment for a small problem or you're interested in setting up monthly pest-management services, please contact us today for your free quote today.
Ant control in Brevard
Introducing Gibson Pest Control, your locally owned ant control experts in Brevard, NC. We specialize in tackling those pesky ants that invade homes and wreak havoc on your property. With our targeted and effective solutions, we guarantee to put an end to your ant problems once and for all.
Our service covers:
Common Household Ants: Our team of experts is well-equipped to handle all types of ants that commonly infest homes in Brevard. From odorous house ants to fire ants and carpenter ants, we've seen it all.
Advanced Bait Technology: With our state-of-the-art ant baits, we lure those troublesome insects away from your living space and eliminate them at the source. Our baits are designed to attract and eliminate ants, ensuring a long-term solution to your ant problem.
Comprehensive Ant Control: We don't just treat the immediate problem; we provide general ant control solutions to prevent future infestations. Our thorough inspection process allows us to identify any potential entry points and develop a customized plan to keep ants out for good.
Expert Exterminators: Our team of trained professionals are well-versed in the latest ant control techniques. With their expertise and knowledge, they can effectively get rid of ants in your home and provide you with a pest-free environment.
Recurring Services: Ants can be persistent pests, so we offer recurring services to ensure that they don't come back. Our regular treatments will keep your home ant-free and give you peace of mind.
Experience the Gibson Pest Control difference and say goodbye to ants in your home. Contact us today for an inspection and let us take care of your ant problem with our top-notch ant control solutions.